eBrandValue's predictive modeling capabilities were featured in Bloomberg this week!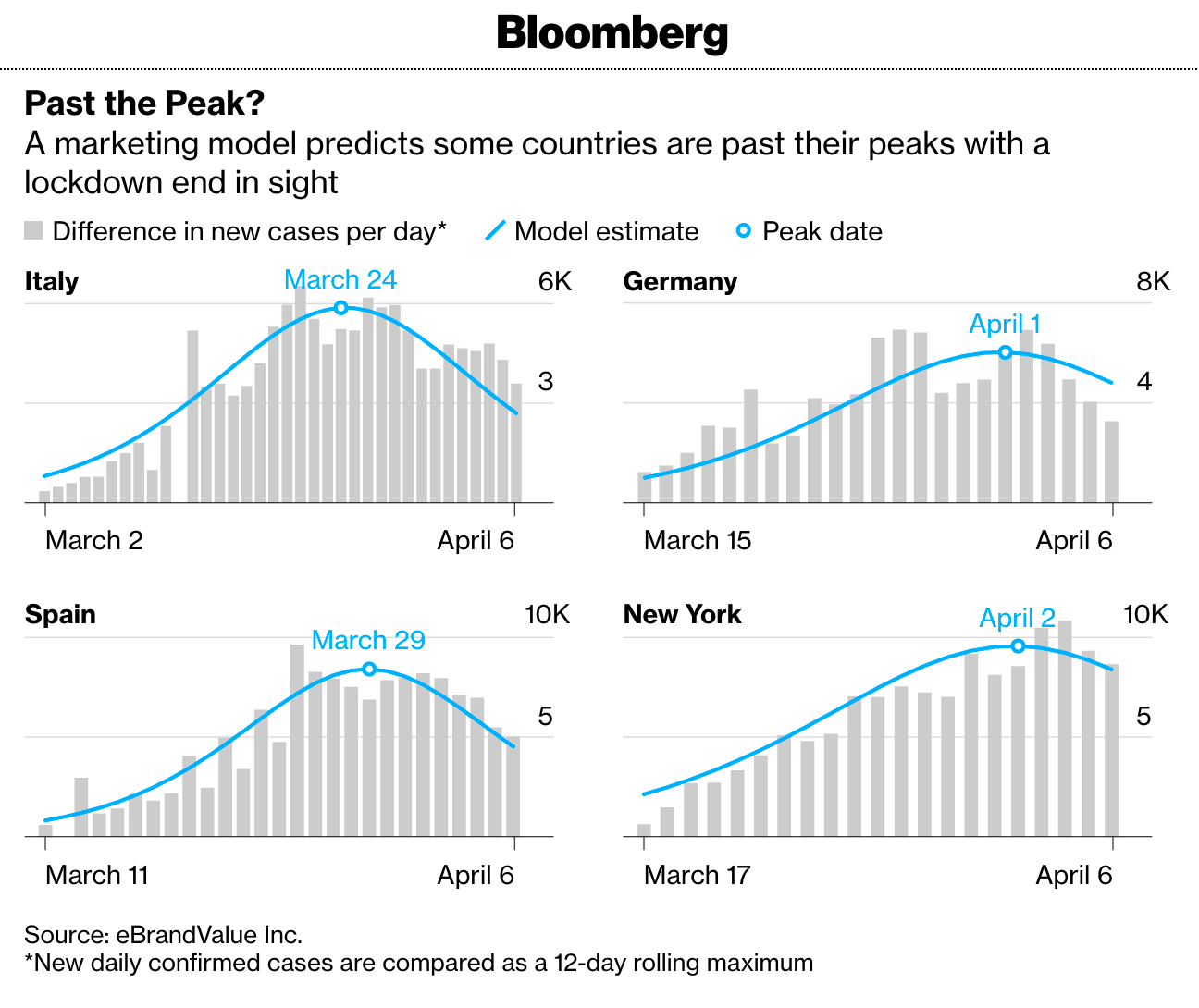 Based on datasets of global confirmed COVID-19 cases, we were able to build a model that predicts the direction of the pandemic on a country by country basis and identifies when each country will hit its peak.
We then used these models to understand when and how people could start returning to work. We found that "clients should prepare for the possibility of re-starting operations 15 to 20 days after a country's peak."
Select a country or state from list to see up to date graph.
See all countries / states.