Food and drinks may satisfy the physical needs of a person, while music is food for the soul. We can define it as a unique match in which consumers can express their lifestyles with their drinks and the music they listen to to express who they are.
eBrandValue helps users understand the relationship between alcohol and music.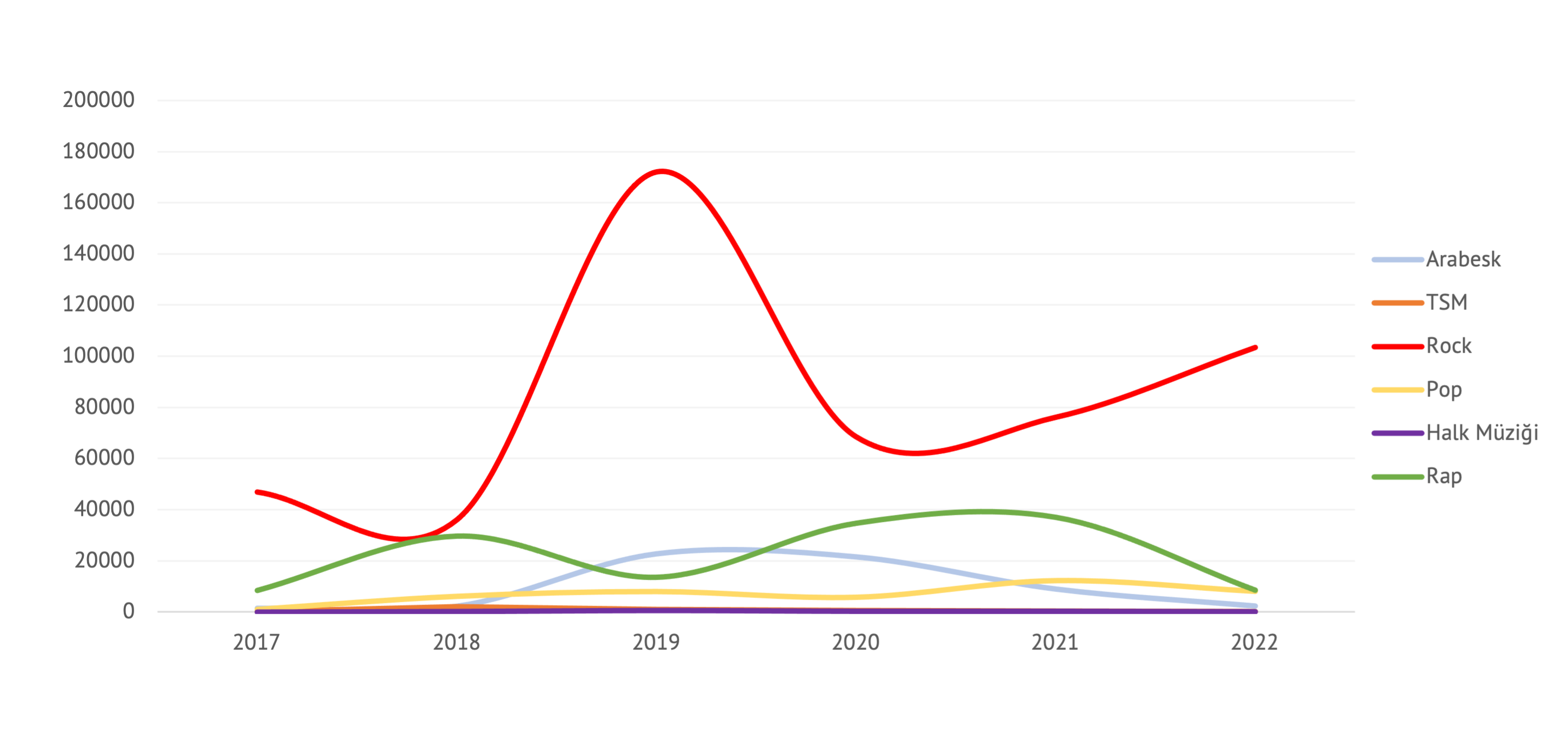 Based on analysis on all Social network data in the beer category in Turkey since 2017, authors mostly prefer to listen to Rock music. Data reached the highest level in 2019 and rock music festivals are leading the conversations. Rock music is followed by Rap music and Arabesque music, respectively.
Authors in Rakı category, mostly prefer Arabesque music. Arabesque music is followed by Rap and Turkish Classical Music.
Authors in Whiskey category, prefer to listen to Rock music as well . While the rock music conversations were in a downward trend between 2017-2019, we see that the conversations increased in 2020, but this year, Rock music lags behind the two music genres due to the authors' preference for Rap and Arabesque music.
Looking at the content in the Vodka category, one can conclude that the authors also prefer to listen to rock music.
To learn more about eBrandValue Platform, and how such metrics influence brand value, contact us using the form below.