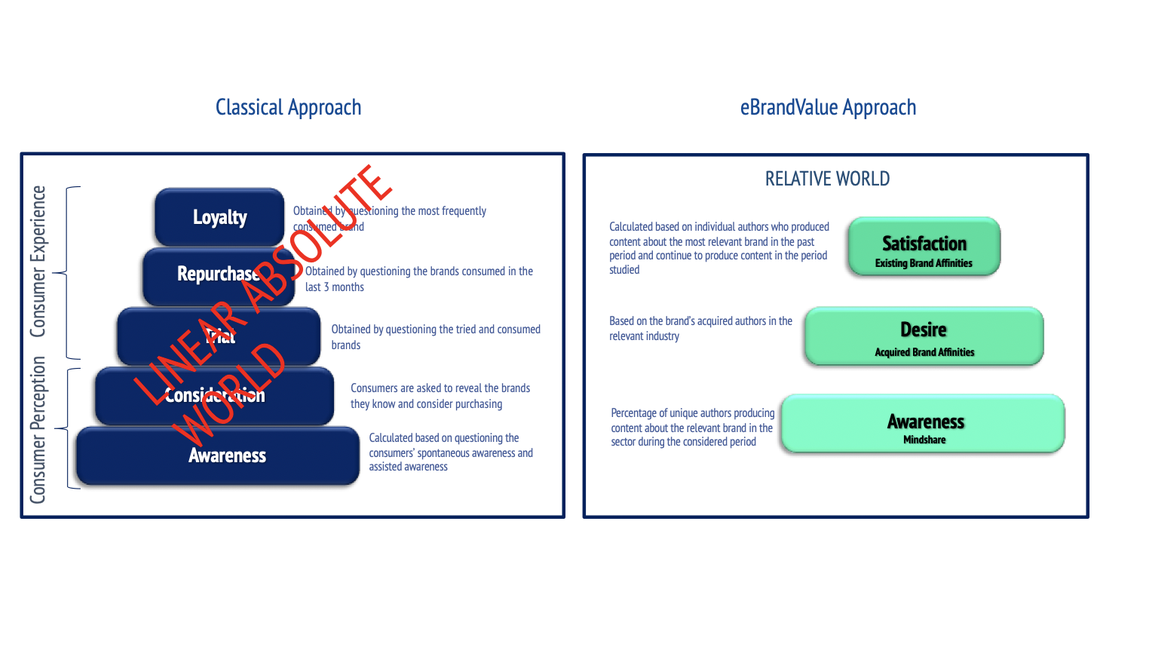 eBrandValue operates in a real-time, relative world. eBrandValue metrics are based on the premise that brand messages are competing for limited customer attention. The engagement is the ultimate feedback that certain messages are registered and creating attention ripples. The "salience" of such engagements determine whether and how brand messages are effective in creating Awareness, Interest, Desire and Action (AIDA). This is simplified in eBrandValue's Awareness-Desire-Satisfaction funnel approach and ties directly with a brand's value.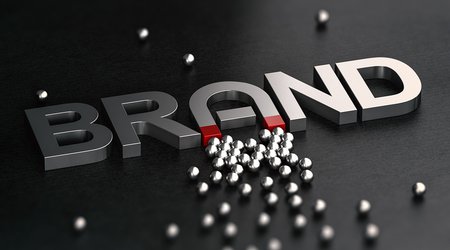 As a customer develops brand affinity, the chances that they are going to stick to your brand increases. Thus, there are higher probabilities that they are going to buy products from your brand, even if your competitors are offering exciting deals and discounts.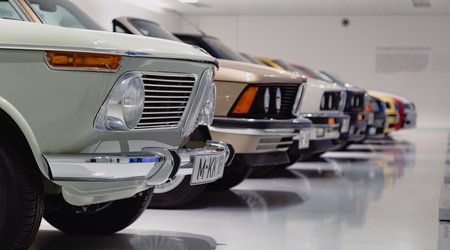 When confronted with a lot of products of the same nature, consumers are more likely to buy products from brands instead of using unfamiliar ones. Brands get fruitful outcomes with a lot of steps and measures, but the philosophy of achieving this often remains filled in subjectivity and myth.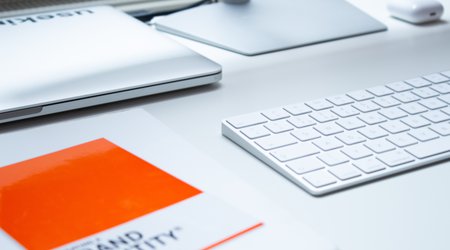 Brand equity is the added value that a brand endows a product. The difference between the value of the brand to the consumer and the value of that product without that branding will provide the brand equity. For example, imagine that you are shopping for a bottle of water.