The primary goal of a brand is to reach existing or potential customers for top of mind. One key form of communication is sharing of common values with the target audience. "National day" communication emerges as an important strategy. Religious holidays, national days such as National Sovereignty and Children's Day, as well as Father's Day, Valentine's Day, etc. offer the opportunity to interact with the target audience.
Consumers demand empathy from the brands when celebrating national days. Brands that run the initiatives through the lens of brand's purpose & personality with a coherent, authentic and empathetic message benefit the most in terms of awareness that translates to sales.

Brands that only say and do things that add genuine value, heighten emotions and avoid elaborate production attract the most attention.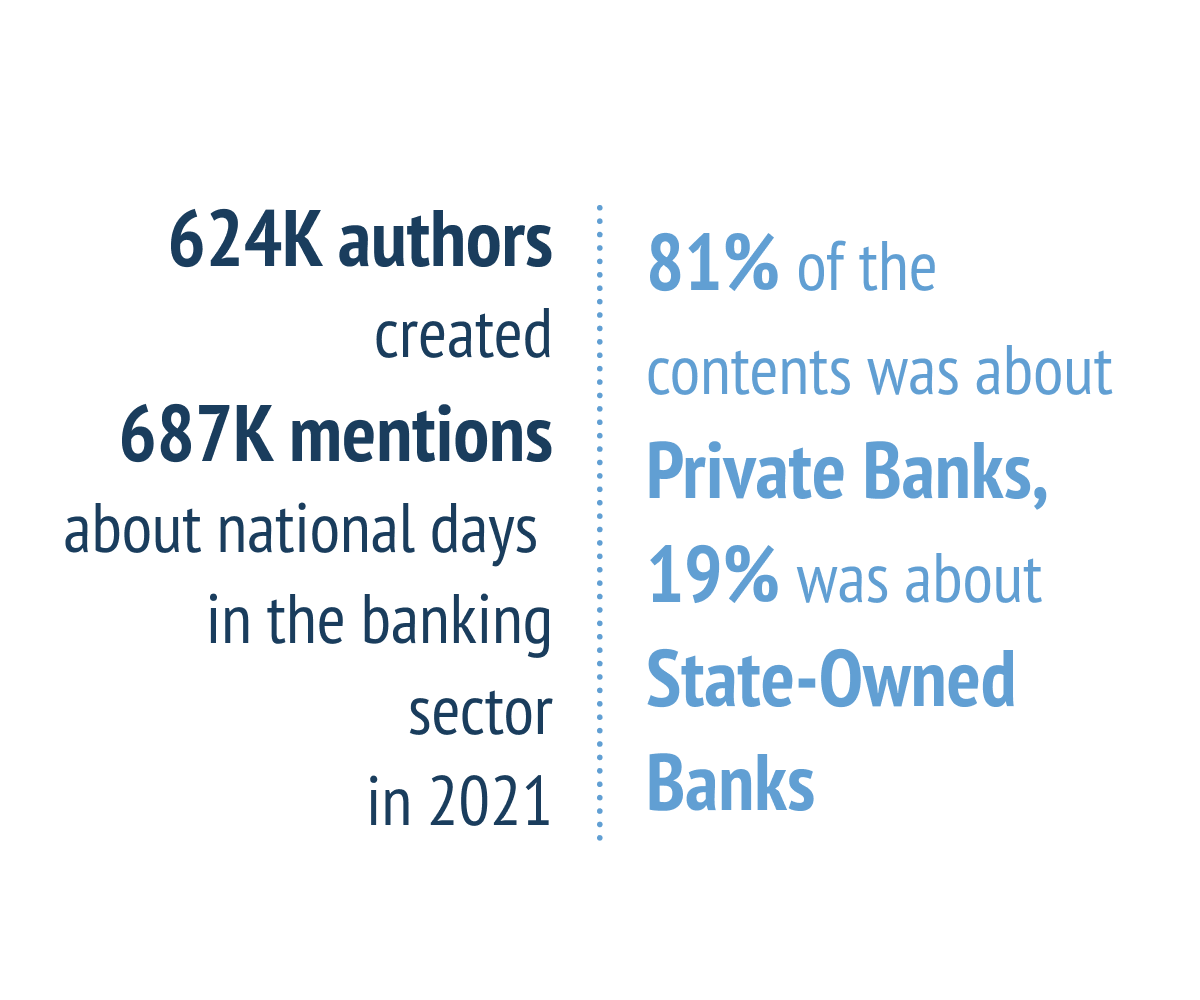 Which National Day People Mostly Spoke of?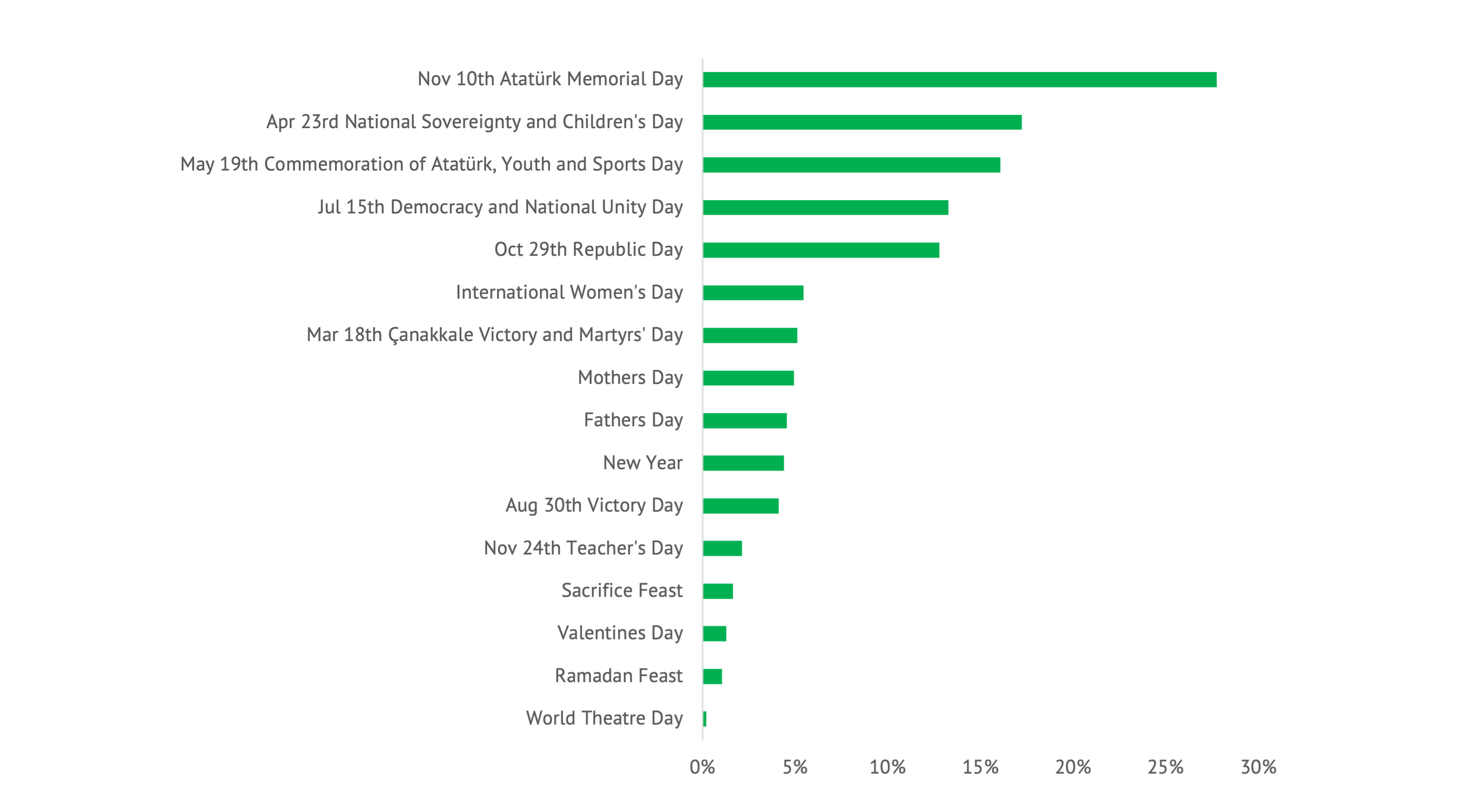 The National Day that social media users interact with the most is November 10th, Atatürk Commemoration Day. It is followed by the April 23rd, National Sovereignty and Children's Day conversations.

Which Channel Did People Produce The Most Content On?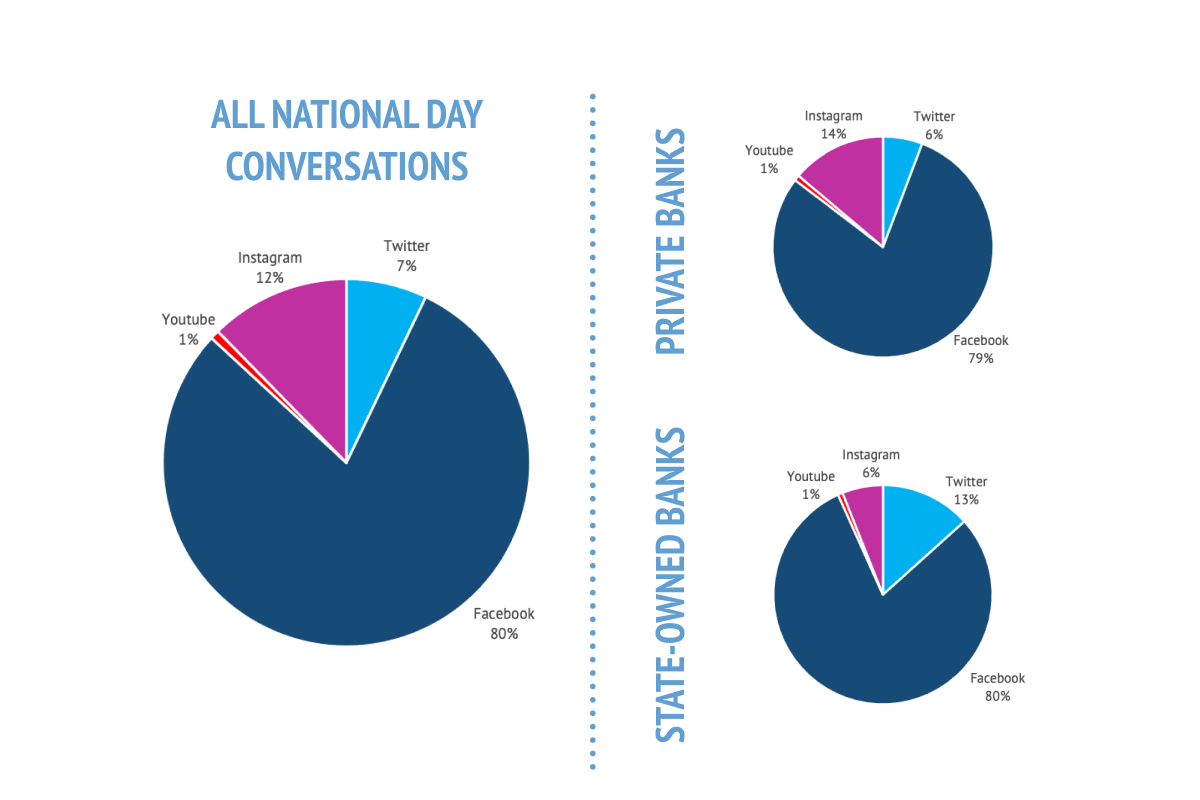 When all the national day content was examined, the prominent channel was Facebook. When examining private banks, Instagram comes after Facebook, while Twitter was the second prominent channel for state-owned banks.
To learn more about eBrandValue Platform, and how such metrics influence brand value, contact us using the form below.