Changes in consumption habits are reflected in the beverage preferences of consumers. Many different beverage types have entered the consumer's radar as an alternative to traditional beverages such as tea/coffee. Energy drinks also draw attention with their digital investments in the sector in recent years.
eBrandValue's attention-based algorithm shows that consumers produce content related to the Energy drinks category, and interact with brands' digital campaigns and collaborations. You can see in the chart below that the category has been growing for the last 12 months (mindshare increased 116% in May '22 compared to Jul '21).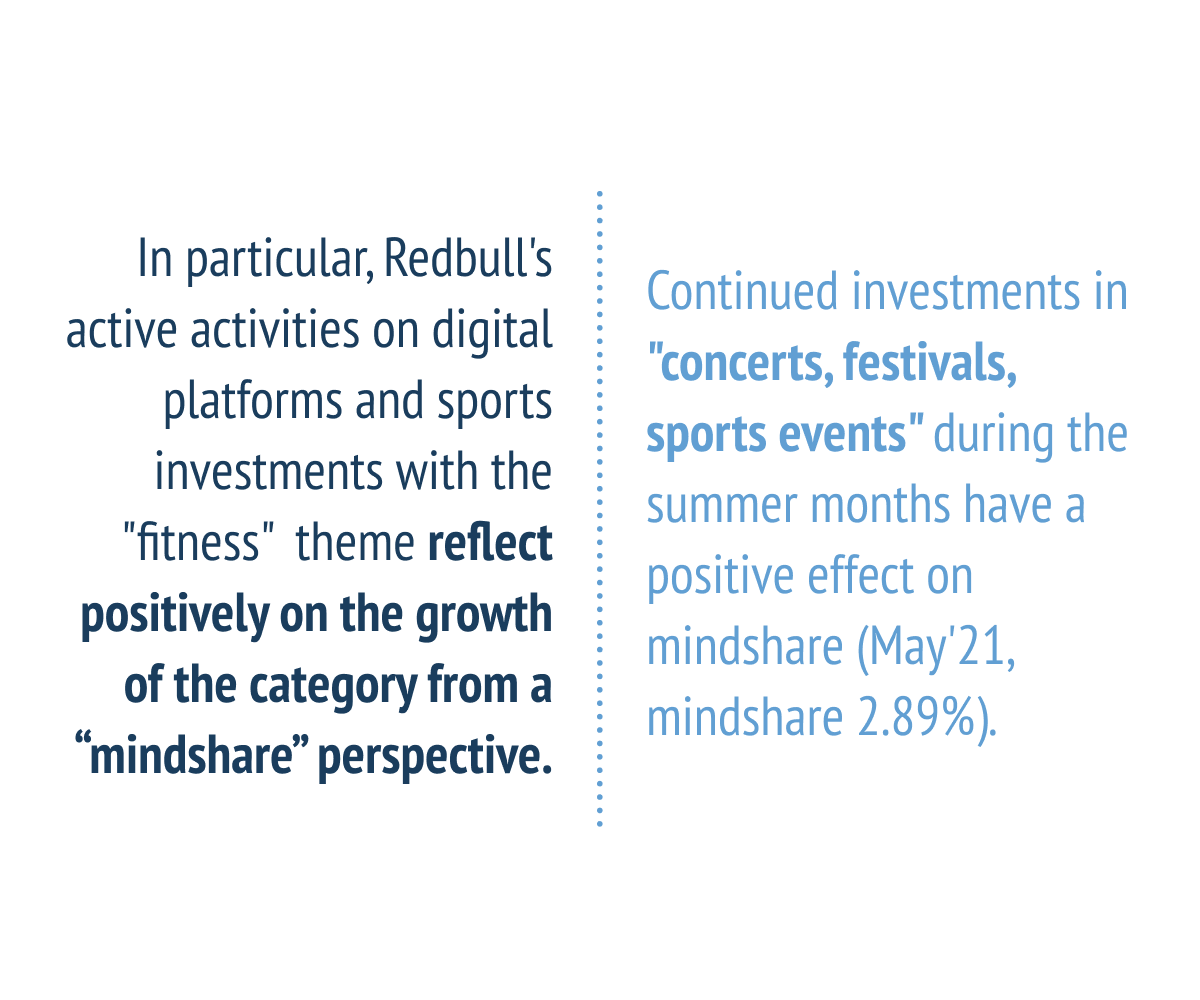 To learn more about eBrandValue Platform, and how such metrics influence brand value, contact us using the form below.