Meme Stocks represent the stocks that gain attention of the social media users. These users bet based on the social media posts. Meme stock investors already gain the attention of Wall Street professionals. We filter the top 200 tickers traded in NYSE and Nasdaq from Twitter, Discord and Reddit since the beginning of 2022. The tree map above represents the specific stocks that are gaining attention of the meme stock authors. The area of each box in the map represents the relevant stock's mindshare within the meme stock authors. The colors represent the percent change of the mindshare when the war broke versus the previous week. The stocks that offer renewable energy stand out with dark green colors as they increase their mindshares versus previous week. The darlings such as AME and GME are represented with big boxes. Big boxes represent the stocks that have high mindshare levels.
The analysis reveals that the number of unique authors and the relevant contents are decreasing. Amongst the remaining authors there is still a bullish bias. The authors that advocate a Buy or Call option strategy represent a higher percentage compared to the authors who advocate a Sell/ Put Option Strategy. The percentages remain relatively stable throughout the first eight weeks of the year despite the big developments during the last week of February.
Unique Authors

Week Ending

Contents

Number

Buy/ Call

Sell/ Put

9-Jan

347,608

68,346

21%

12%

16-Jan

314,001

57,463

19%

12%

23-Jan

288,824

57,469

19%

12%

30-Jan

345,686

68,576

24%

15%

6-Feb

347,567

68,157

21%

12%

13-Feb

300,374

54,717

16%

9%

20-Feb

294,454

56,230

18%

12%

27-Feb

254,086

52,785

19%

12%
When we look at the authors who prefer Sell/ Put option strategy, they are scattered around the coastal regions and big cities. Alternatively, the data may suggest that the authors in the central US are relatively more bullish, or engage in simple buy-no-buy decisions.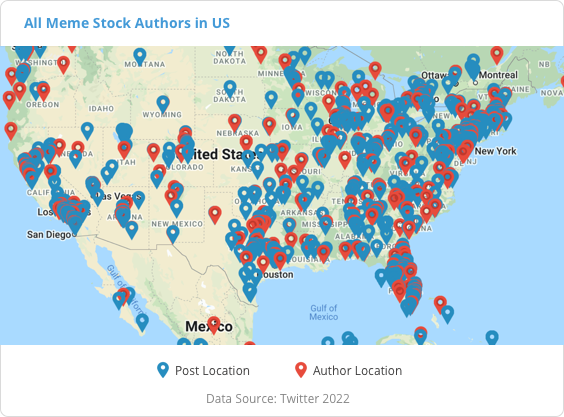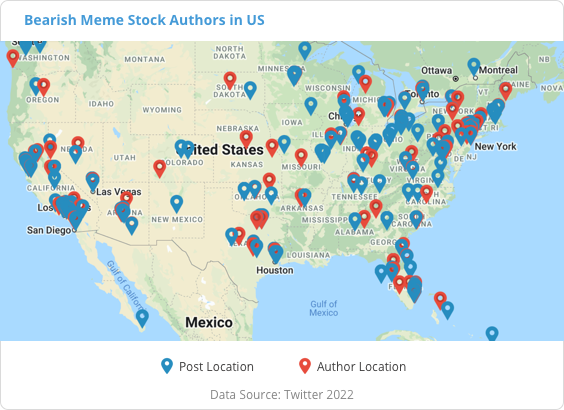 To learn more about eBrandValue Platform, and how such metrics influence brand value, contact us using the form below.